Well, it is getting pretty tiring maintaining the car...it is my responsibility to do so of course but having to take it to the mechanic shop so often makes it felt like a heavy task...
Anyway there is a lot to learn about cars...spent another 200 bucks on the Proton....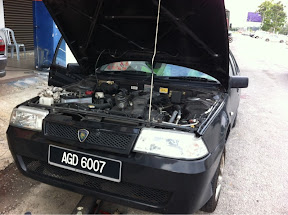 Time to save money....zzzz....
Anyway will be heading back to KL later....
- Posted using BlogPress from my iPad